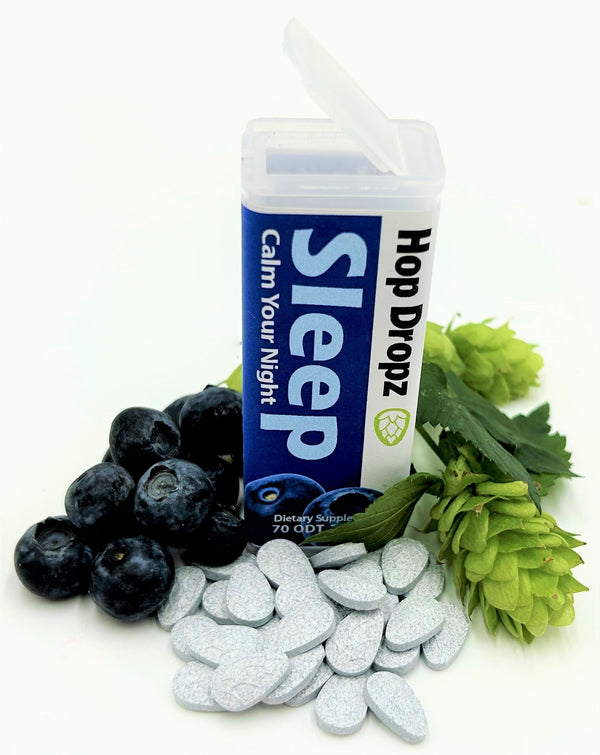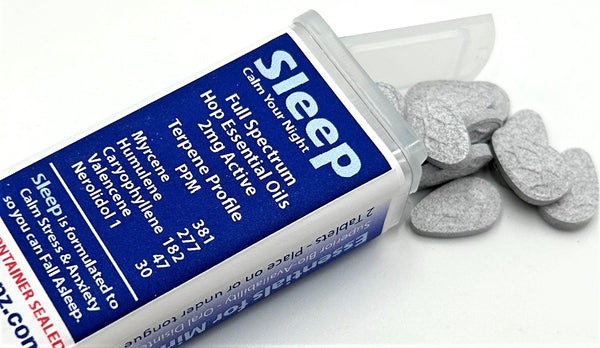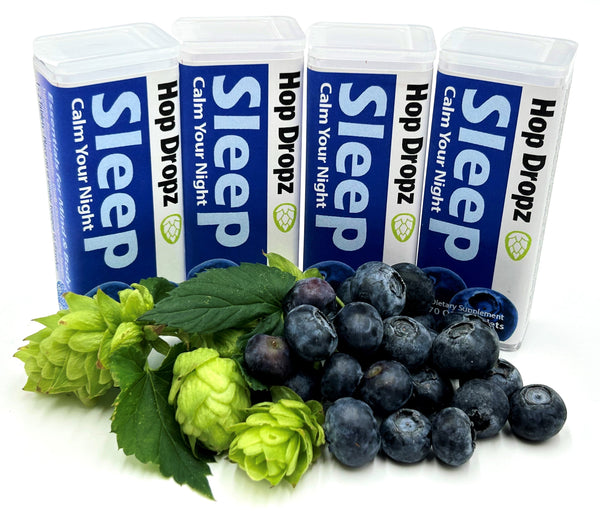 New Formulation!
Orally Disintegrating Tablets!
Melts in Your Mouth!
Sleep... Do you have trouble turning off your brain at night? Our Sleep Terpene Blend Is formulated to reduce the Stress and Anxiety that causes Insomnia. No harsh chemicals, CBD or THC just all natural Hop Terpenes.

Indica - Terpne Profile - Terpene Isolate Effects
Suggested Use:
Consume 1 - 2 tablets as needed when you go to bed.
Place On or Under tongue to dissolve.
The Terpenes in Sleep may enhance the effects of Cannabis and Hemp.
70 Oral Disintegrating Tablets
CBD & THC-Free / Vegan / Gluten-Free / Non-GMO
Supplement Facts: 70 Servings  Size: 1 Tablet (300mg)  0 Calories Per Serving
Active Ingredient: (2mg) 
Natural Full Spectrum Hop Terpenes Essential Oils - Humulus Lupulus
Other Ingredients: Natural Blueberry Flavor, Microcrystalline Cellulose, Sucralose, MCT Oil, Silicon Dioxide, Magnesium Stearate, Dicalcium Phosphate, Crospovidone, Food Grade Color

Made in the USA
AS WITH ANY DIETARY SUPPLEMENT, CONSULT YOUR PHYSICIAN BEFORE USE IF YOU ARE PREGNANT, NURSING. HAVE OR SUSPECT A MEDICAL CONDITION OR ARE TAKING ANY MEDICATIONS. THE FDA HAS NOT EVALUATED THIS PRODUCT FOR SAFETY OR EFFICACY.